FMCSA Clearinghouse Services
The FMCSA Clearinghouse has now become mandatory by the Department Of Transportation (DOT) for FMCSA-regulated companies and truck drivers to comply with. This has impacted businesses in a number of ways making it tricky to continuously stay compliant. Consortium Pool has a dedicated team that will help guide your company through the DOT FMCSA Clearinghouse process so that you can continue remaining compliant.
Get Started
What Is FMCSA Clearinghouse?
The FMCSA Clearinghouse is an online database that provides employers, FMCSA, State Driver Licensing Agencies, and State Law personnel access to real-time data about drug and alcohol violations committed by CDL drivers. It is an up-to-date and accurate background history of truck drivers.
The DOT Clearinghouse is a way to improve the safety of our roads by providing access to privileged departments to find CDL driver history. It can help employers avoid risky hires as well as minimize the number of violators on the roads to help keep citizens safe at all times. The DOT Clearinghouse contains information about commercial drivers that are covered by FMCSA's drug and alcohol program as well as drivers with commercial learner's permits (CLPs).
Get Started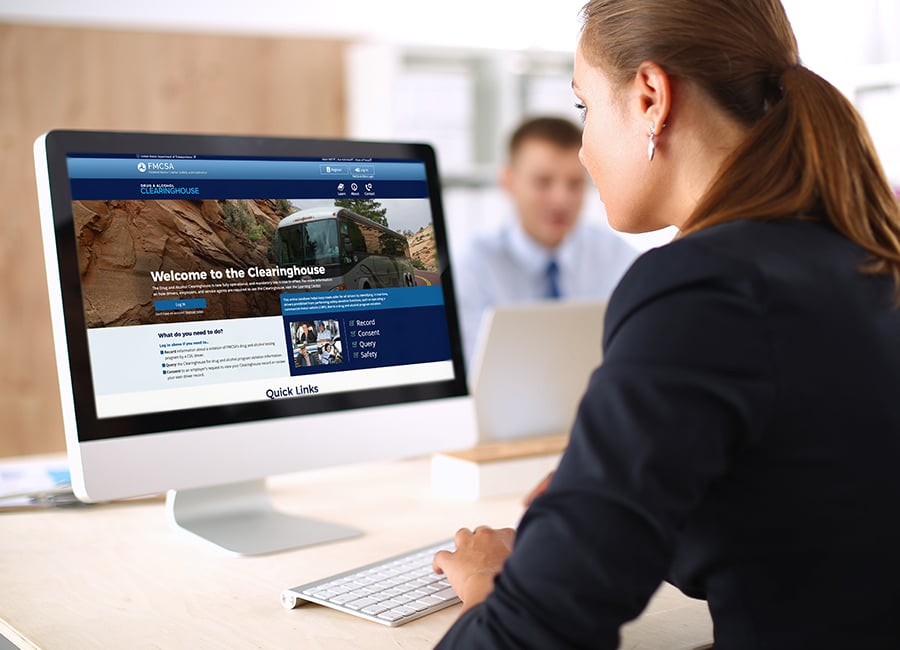 DOT FMCSA Clearinghouse Driver Registration
With so many regulations and protocols for the trucking industry to comply to, it can be difficult to navigate the DOT FMCSA Clearinghouse driver registration account and portal system. We've created a team specifically dedicated to helping the trucking industry comply with DOT Clearinghouse rules.
Don't waste countless hours trying to figure out the ins and outs of this platform. Let our team of qualified experts that have studied the requirements help you go through the process step-by-step. We'll make sure you've "dotted the Is and crossed the Ts".
Get Started
FMCSA Clearinghouse Rules Who Must Submit Reports
Unsure if you are required to submit reports to the Clearinghouse? The FMCSA requires companies, drivers, and others to continuously update their profiles and keep them up to date. Here are some of the FMCSA Clearinghouse rules that you and your team should be aware of.
The following parties must report and update drug and alcohol violations to FMCSA:
FMCSA-regulated employers
Medical Review Officers (MROs)
Substance Abuse Professionals (SAPs)
Consortia/Third-Party Administrators (C/TPAs)
Before an employee is able to be hired or perform safety-sensitive work, employers must search the FMCSA Clearinghouse for current and prospective employees' drug and alcohol violations. Employers also must search the database annually for drivers they currently employ. This allows for a transparent look into each driver's history to ensure safety for everyone.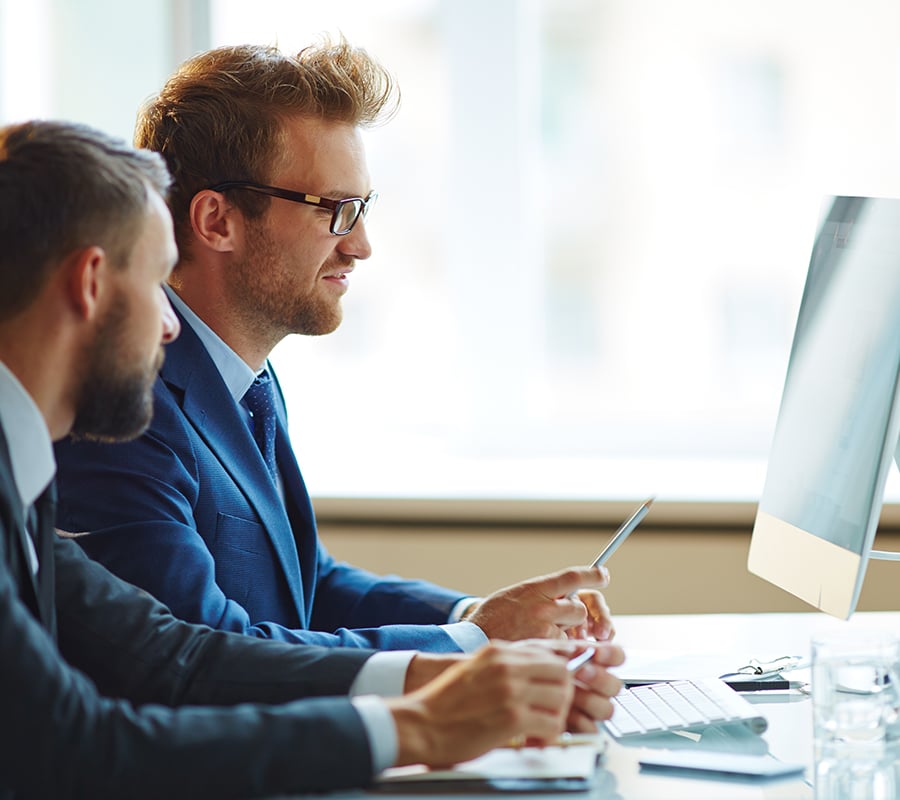 How Does FMCSA Clearinghouse Service Impact My Business?
The Clearinghouse is now another regulatory protocol for FMCSA employers to follow in order to continue remaining compliant.
This new mandatory requirement will impact your trucking business in a variety of ways including:
Disclosure & authorization process
Record keeping requirements
The pre-employment process
Annual reviews
Background check dispute management
Managing drug & alcohol testing programs
Employee training
There's a lot that revolves around creating and maintaining your books in case of auditing and staying compliant with DOT. Consortium Pool has a dedicated team specifically for the trucking industry to help you navigate the clearinghouse protocols and procedures to help you stay compliant. We'll take you through the process step-by-step so that you don't waste weeks of time trying to figure the system out.
Let Our Clearinghouse Team Get You DOT Compliant Today
Fill out this form and a member of our FMCSA Clearinghouse team will reach out shortly.